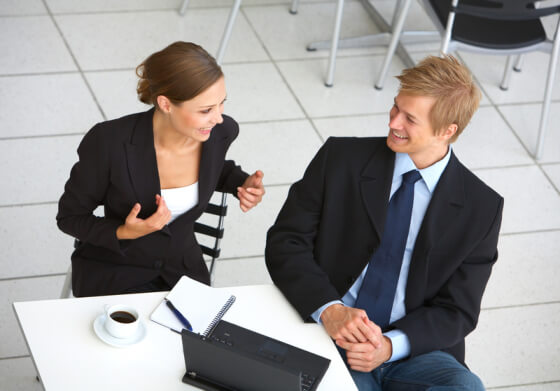 There are plenty of competitors in the trucking business industry. A lot will try to stay in business but only a few will rise to the top. Here are some tips for you to succeed in this competitive market:
Do Your Research.As in any business, if you are relatively new to the trucking industry, you should do your own thorough research on the following:

How is the market in your area or state? Is there room for growth or is it saturated already?
How to market your machines and services and make profit
What problems you will be encountering? Are human resources the top problem?
Who are my competitors? Are they pricing too low? Or can the company charge lower and get a bigger share of the market?

Once you answer these basic questions, you should already be able to come up with a good business plan to conquer the market.

Know Your Financials.As the owner, you need to be on top of the financial statements even if you are contacting an accountant or consultant for it. You need to know how much revenue you will potentially get, how many expenses you will be incurring, and how much profit or loss you will have. If you know all of this information, you will also get to know when you can break-even from equity and when you can really take profits home. Most businesses don't thrive because they give up at the first sight of losses.
Invest in Quality Equipment.Are you planning on buying the equipment or just borrowing it? Contact suppliers or leasing companies to give you quotes. Also factor in the prices you will be asking from your clients to see how much profits you will be taking at the end of the day.

If you want to buy equipment, it will be fairly costly and will demand a huge amount of money but you can use it however way you want to. On the other hand, if you lease equipment, you will have to find a trustworthy company who is known for reliable trucks. This will come out cheaper for you but also might give you headaches because of scheduling.

Manage Your People Well.In the trucking business, time is gold. This is why you need to make sure your people are doing their jobs well and are doing them on time.
Get Trucking Insurance.If you chose to buy new equipment and trucks for your business, it is wise to get insurance in case anything bad happens. Protect your business from heavy losses that will run it to the ground!
If you are looking for top speed and quality truck insurance agency in Downey CA, we at Rapid Document Insurance Agency can definitely service your insurance needs like Truck Physical Damage Insurance and any Local Trucking Insurance. We have been in the business of providing outstanding insurance coverage since 2000!