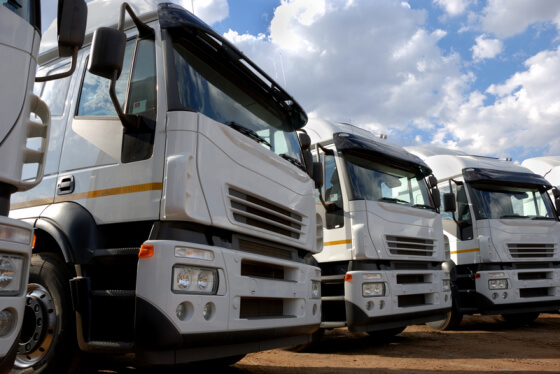 Being a truck driver is not an easy job. Like any other jobs, being a truck driver also attaches many challenges. Rapid Document Insurance Agency reveals some of the challenges faced by many truck drivers. Read on to find out what these are:
Challenge No. 1: Health Issues
Many truck drivers are at risk of health problems. This is because being a truck driver is a stressful job. You spend most of your days driving for long hours and even nonstop. On top of that, you rarely eat a decent meal for fear of not being able to arrive at your destination on time. As such, you live off pre-packaged and high-calorie snacks during the day. This poor lifestyle eventually leads to various health complications.
Challenge No. 2: Strained Relationships
Due to the nature of the work, many truck drivers suffer from unstable relationships. This is especially true for truck drivers who have a family. There are times when work demands you to be away from your family for several days. We know how difficult it is to be away from your wife and your kids.
Challenge No. 3: Poor Road Condition
To be able to arrive at the point of destination without delay, truck drivers have to approach different road conditions. There are times when they have to approach bumpy and muddy roads. This can posit danger, not only to the cargoes but also to the truck driver.
Challenge No. 4: Weather Changes
No one can be able to predict the weather. Only the Supreme Being can. Sometimes, truck drivers are caught in the middle of a poor weather condition just to be able to transport their cargoes on their point of destination. As mentioned earlier, truck drivers are more likely to suffer from a health condition. One of the reasons for this is because of the changing weather. Truck drivers often find themselves traveling from a rainy weather to a sunny weather.
Challenge No. 5: Driver Safety
Truck drivers face death on the highways. Many truck drivers report having insufficient sleep. Drowsiness or sleepiness is one of the leading causes of traffic accidents. Also, even if you are a defensive driver, you cannot ascertain that other drivers are. Truck cargoes are different from other motor vehicles. They are more difficult to handle. You will find it harder to prevent potential collision as truck cargoes are heavier to handle.
Rapid Document Insurance Agency is a Truck Insurance Agency in Downey, California. We offer a complete range of insurance coverage for trucks, including Truck Physical Damage Insurance. Our insurance coverage is not only limited to protecting the truck and the driver. We also extend our coverage to cover transporters for damaged or lost freight.
We serve in Los Angeles County, Orange County, San Bernardino County, and Riverside County. To learn more information about us, please do not hesitate to speak to one of our staff at 562-904-9014. You can also drop by at 12900 Paramount Blvd., Suite #A-B, Downey, California.