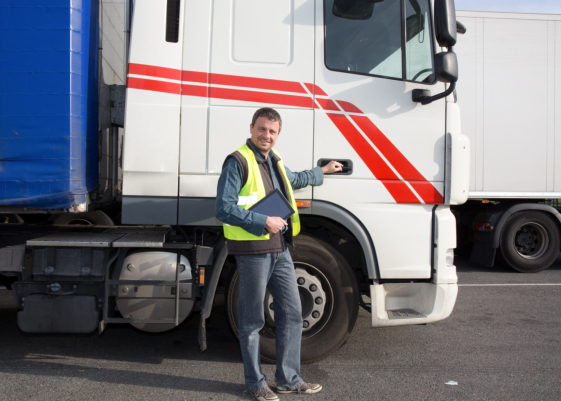 Getting insurance for your trucks and drivers is essential to cover for possible mishaps. If you wish to get the best coverage yet pay less premiums, the following tips may help in your situation:
Check your drivers.Everything will start with the driver hiring process. You need to be careful as to the kind of drivers you are employing for your trucking company. There are many factors that you should look into. The kind of drivers you hire can affect your Local Trucking insurance policy.

You need to check on their age. Drivers who are below 30 years old tend to be carefree and careless while those above 60 years old can already experience the effects of aging. These situations result in high risks for the agency to insure.

Their driving records also matter. There is a low possibility for those with clean records to get involved in any future trucking accident. Take a look into their employment history records, too, to verify the records applicants are providing you.

As much as possible, go for experienced truck drivers. It will also be best to hire truck drivers who have driven trucks at specific routes for a long time.

Make use of newer trucks.Insurance agencies will also use the overall condition of your trucks to calculate your premiums. To reduce the cost of your Truck Physical Damage Insurance premiums, using newer trucks will be a wise move. As much as possible, aim to use trucks with modern equipment installed in them.
Keep a clean safety record with the DOT.The insurance agencies will definitely take a look at your trucking company's safety record with the Department of Transportation (DOT). These records are maintained by the DOT to monitor the level of safety you are operating your trucking business with. Maintain a good standing to reduce premiums.
Apply safety features to your operations.It is important to let the insurance agencies know that you are doing your best to keep your trucks and your drivers safe. To do so, you will have to establish and apply safety features whenever and wherever necessary. Driver safety training or putting warning stickers on the truck are some examples.
Find the right Truck Insurance Agency in Downey CA.The right agency can help you understand your situation more. They can find the right policy for you, as well as the best possible premiums you can pay.
Let Rapid Document Insurance Agency be your insurance agent. Allow us to help you in getting the best truck insurance policy for you. Call now!