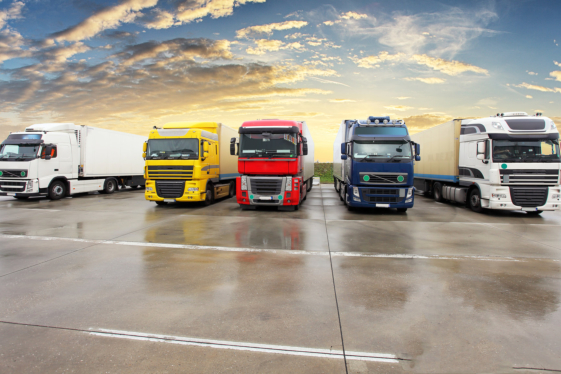 If you are in the trucking or logistics business, then you would be familiar with the many different types of trucks and trailers and their individual purposes, but how well do you really know about each type and what they are intended for? Here we take a look at the different types of trucks and trailers, what they carry, and their overall importance in the market of goods and the logistics industry. On that note, we also see why Local Trucking Insurance is very important in the trucking business, and why you shouldn't operate without it.
Specialized Low Trailers (Lowboys) for Automotive and Boat Haulage
Transporting cars and bigger boats requires the use of specialized low trailers that allow extra height in the load. These enable the transport of multiple cars at a time, or a large boat, across far distances without having to worry about overpasses.
Box-Bodied Container Trucks
Majority of the goods or products transported across various locations are dry goods. This is why the majority of the trucks you see on roads on a daily basis are container trucks or curtain-sider rigid trucks with sliding panels.
Flat-Bed Trucks and Trailers
From the name itself, flat-bed trucks and trailers have large, flat expanse of durable space hauled by a large truck head. These are often used to carry other vehicles or large, bulky items such as water tanks and concrete pipes. Flat-bed trucks and trailers come in different customizations, depending on their purpose. Some can tilt to allow vehicles to get on from the rear, while others are equipped with reinforcement steel bars to protect super-heavy loads.
Luton Peak-Bodied Container Trucks
Although similar to the box-shaped container trucks used to transport dry goods, these are specialized trucks used for large furniture. These trucks feature an additional section over the top of the cab. The interior of these trucks also have many anchor points which are used to tie down furniture. These trucks can vary in size.
Reefers or Refrigerated Container Trucks
These box-type container trucks and trailers are used to haul and transport frozen, refrigerated, or temperature-sensitive goods. This is accomplished through compartments within the container that act as a freezer or controlled-temperature environment, with its own thermostat.
Whatever aspect of the trucking industry you specialize in, and no matter what type of truck or trailer you possess in your business, it is very important to be prepared for whatever may happen on the road. Remember that trucks can be very prone to accidents, which would not only damage the truck or trailer's body. These could also damage the goods being transported, and endanger the lives of the people operating the truck and those around it in an accident.
Rapid Document Insurance Agency is a truck insurance agency in Downey CA that gives you the peace of mind and helps keep your business thrive in the industry where anything can happen anytime. We provide truck physical damage insurance, comprehensive truck insurance, and other policies that suit your needs and budget.