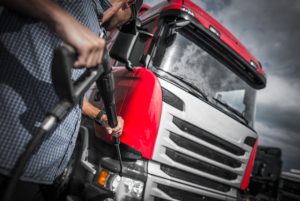 Regular truck maintenance is a critical part of any trucking or delivery business. Without proper maintenance, your vehicles can get into road problems. Think of it as a preventive measure. Even if you hire the best driver in town, you cannot guarantee that accidents won't happen if your truck is not in a good driving condition.
Here are some tips that will help you properly maintain your trucks:
Conduct testing and inspections routinely.
Always check the brakes, tires, electrical system, gasoline, and storage tanks before starting your truck. You may prevent future failures and lower the risk of accidents by performing regular tests and inspections on your truck.
Make a log for truck maintenance.
Make a list of the maintenance tasks you must complete for your truck. All the preventative maintenance and check-up schedules will be organized with this assistance so you can keep your truck in peak shape.
Wash your truck more frequently.
By regularly washing your truck, you can keep impurities from eating through the paint, clear coat, and basic metals. Additionally, you should wash your car after it has rained because it collects contaminants that harm your truck's protective coating.
Replace damaged components.
To avoid purchasing more goods in the future, you should replace any worn-out interior truck parts as soon as you notice them.
To better protect your trucks, consider insurance services.
As a truck insurance specialist in Downey, California, we will be able to help you understand the benefits of having truck insurance, as well as provide you with access to the industry's leading truck insurance carriers.
Let us help you with your truck insurance in California today! Don't hesitate to contact Rapid Document Insurance Agency for questions and inquiries.