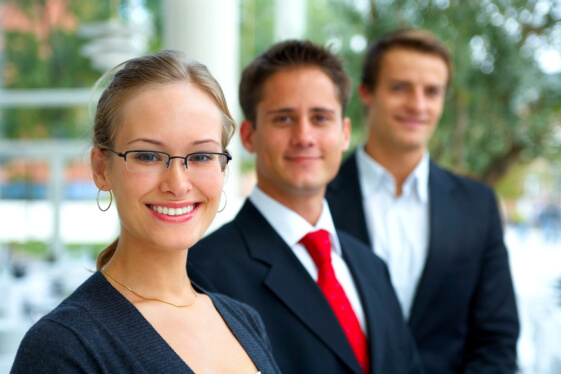 The success of your business depends on a combination of many things. A portion of it will depend on your merchandise, service, employees, and mode of transportation. What mode of transportation can be a huge asset to your growing business? That's right, it's a truck. A truck helps distribute your merchandise to many stores across your area. To put it simply, a truck helps you earn more profit.
But like any other vehicle on the road, a truck is exposed to the same dangers. There can be physical damage, accidents, and other possible troubles. Without an insurance, you would have to pay the succeeding bills for repair and damage control from your own pocket money.
And trust us, it won't be a pretty sight. A huge chunk will be carved out of your business capital. It might even siphon off most of your personal savings.
But when you have trucking insurance…
Your business will be safe from delays.
Time costs money. A truck that isn't functioning at its best while on a delivery can cost more than its actual maintenance fee. The longer you delay the more profit you're wasting away.
Keep your trucks in good condition with the help of a trucking insurance. Repairs and replacements are only a claim away.
Your business will be patronized by clients.
Good customer relations are helpful, but it won't save your business when you can't deliver your products on time. If you can't keep up with this fast-paced age, your business will have a hard time keeping customers.
But when your trucks remain in good condition using a trucking insurance, you foster a more loyal customer base.
Your business will be protected from any potential losses.
Like we mentioned earlier, road accidents are unavoidable and can cost you a great deal of money – big enough to cut your business operations and affect your workflow.
If you choose to get trucking insurance, you'll have a better chance of steering clear from sudden expenses.
Your business will be more stable with a ready-made contingency plan.
Think of trucking insurance as an overall preventive maintenance. Not just for the vehicle itself, but for your business as well.
Your business will be secure for the future.
In these changing times with market trends falling and rising so quickly, it's difficult to keep a stance. Are you absolutely positive your business will remain standing ten to twenty years from now?
Trucking insurance will help stability become a possibility. It will prevent your profit from being spent on repairs, replacements, and lawsuits. Instead, it will keep your money where it should be – right in your hands, where it belongs.
Get in touch with Rapid Document Insurance Agency, a Truck Insurance Agency in Downey CA, today to get the trucking insurance you need.
Set an appointment with us today and obtain the best Local Trucking Insurance for your business.