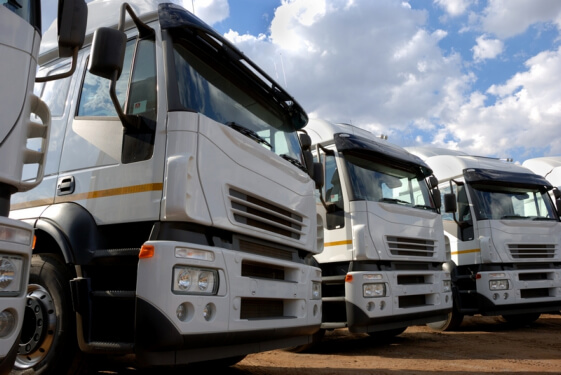 Whether you have a fleet of trucks traversing all over the country or if you are an owner-operator, we offer an array of services and insurance plans that can help you. You never know when you will need insurance. Your vehicle could lose control, someone could damage one of the trucks in your fleet, or the cargo you are carrying could get damaged along the way. To help protect you against these situations, we offer a number of local trucking insurance options. Here are a few ways we can help you:
Fleets
Insurance is crucial when you have a large fleet of trucks. You never know when one of your drivers will get into an accident or if something will happen to a truck. As you know, these vehicles are very expensive and repairing them can cost a fortune. Through our truck physical damage insurance, we can provide the financial support you need to repair and get your vehicles back on the road. This is especially helpful for smaller businesses, where money can be an issue.
Owner Operators
Just like any vehicle on the road, you will need insurance to be able to drive it on public streets. However, unlike your average car, a semi-truck can be expensive to repair and the cargo even more pricey if it gets damaged. Insurance can provide a vital safeguard against unexpected situations where you end up in an accident or if your cargo gets damaged due to whatever reason. Through our knowledgeable staff and exceptional services, we can help you find the best insurance to meet your needs and to help save you financially.
Years of Experience
It does not matter if you are operating your own truck or a fleet, through our years of experience, we can protect you against the financial damages of accidents, damaged cargo, and more. We also offer many kinds of trucking insurance that can be personalized to suit your own particular needs, which can also help you save money.
If you would like to find out more about our services and how can Rapid Document Insurance Agency help you, please feel free to get in touch with us anytime.